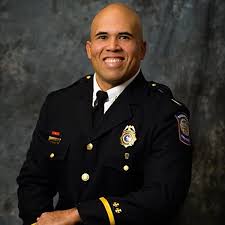 Josh Chase is a fire Lieutenant with Norfolk Fire Rescue, and is a 17 year veteran of the fire service. He has a passion for leadership and strengthening firefighters to lead at the informal level. Josh is also the recipient of the Fire Service Medal of Honor which he received in 2019 after rescuing a child from a two alarm apartment fire.
Josh has authored a couple of books with his latest book being Jump Seat Leadership: The guide to informal leadership in the fire service. He believes in leading yourself before leading others and that you do not need a bugle to lead in the fire service.
Aside from the fire service, his leadership abilities were developed and tested while he served as a Sergeant in the United States Army. He served as a crew chief and door gunner for Black Hawk helicopters in western Iraq during Operation Iraqi Freedom. During his military career he was awarded multiple medals for his service, to include the Army air medal for meritorious service during aerial combat operations.
Through his military service, fire service career, and his life experience, he hopes to strengthen, encourage and empower others to embrace leadership as a core principle to succeed in any venue. He aims to teach others to take the lead, stay engaged, and develop a don't quit mentality.