Mission
The Mission of F.I.R.E. is to educate, develop, and foster prospective firefighters and the future leaders of the Denver Fire Department through equality, life-long learning, service to the community, and mental fitness. 
Core Values:
Equal Opportunity: We will promote equality in the fire service, through our diverse and inclusive employee group. We will serve as a continued example of duty, respect and integrity in the organization, the department, the fire service and the community we serve.

Education: We are committed to the education of F.I.R.E. members and developing their life-long learning through formal and informal models, along with mentoring, tutoring, and organizational investment in their self-development.
Community Service: We will contribute to the community through a spirit of service by volunteering, mentoring, and tutoring. We will continually uphold the higher standard and expectations entrusted to us by the community.
Mental Fitness: Mental fitness like physical fitness is an active ongoing endeavor. We are committed to furthering the cause of mental/behavioral health in the fire service as well as advocating for resources and services through a collaboration of internal and external partnerships, and by spearheading new opportunities that enhance and support the mental fitness of our members.

Updated First Responders for Suicide Prevention-2




F.I.R.E Instructors at the 2022 Forcible Entry Class


F.I.R.E members in Westcliff, CO completing The Rising Leadership Program


F.I.R.E Members receiving their Certification of Completion in Pensacola, FL for the County Fire Tactics Officer Development Program
Next Scheduled Meetings:
October 9th 2023 A-shift 7:00 PM via Zoom (Link will be sent to email)
October 10th 2023 B-shift 8:30 AM via Zoom (Link will be sent to email)
2023 FEDRC Meetings:
TBA
https://nationaltoday.com/national-mens-health-month/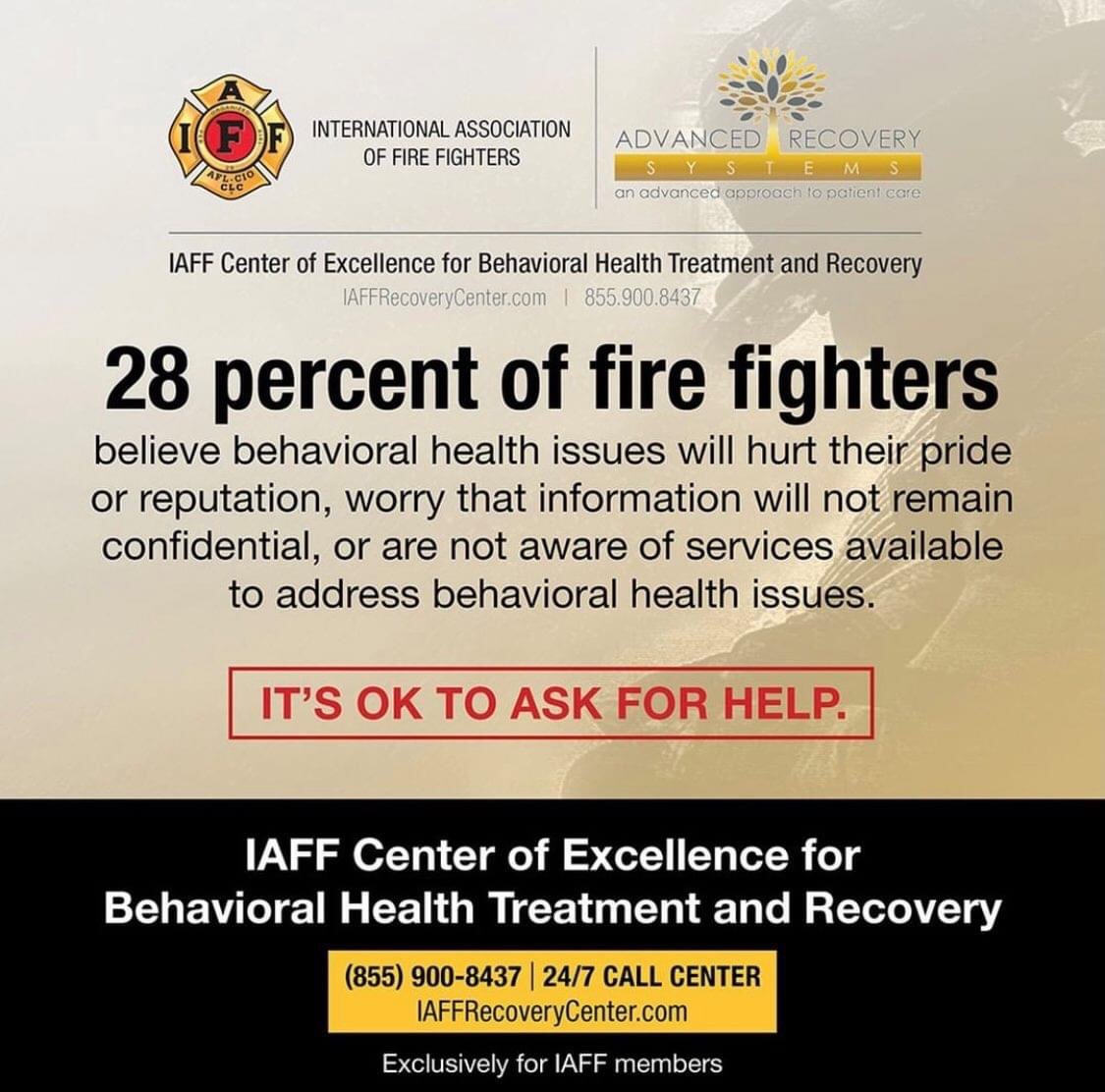 Make suicide prevention a health and safety priority at work.
https://workplacesuicideprevention.com
****************************************************************